On Monday, September 17, 2018, Wake Forest University will begin operation of a pilot shuttle route to serve students along and near Brookwood Avenue.
Brookwood Avenue Route Map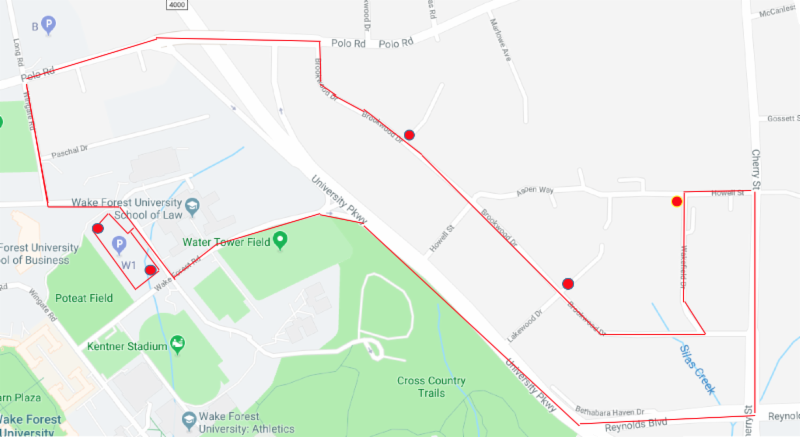 The Brookwood Avenue shuttle route will begin on Howell St. and will make four stops listed on the table below. The shuttle will run Monday – Friday from 8:30 a.m. to 4:30 p.m. This pilot shuttle route will operate during the fall semester, beginning Monday, September 17, as long as demand for the service justifies operation.
Stop #
Shuttle Stop Location
Departure Times
1
Howell St./Wakefield Dr. Corner
XX:30
XX:50
XX:10
2
Brookwood/Lakewood Corner
XX:34
XX:54
XX:14
3
Brookglen Apartments
XX:37
XX:57
XX:17
4
LotW1 below Farrell Hall
XX:42
XX:02
XX:22
5
Lot W1 below Worrell Professional Center
XX:45
XX:05
XX:25