Graduate Students, Teaching Assistants & Graduate Hall Directors
Registration Information & How to Register Your Vehicle
Pay or appeal a citation, review parking regulations, towing information, and citation fees / fines.
Register Your Vehicle or Manage Your Account.
REGISTRATION
---
General Information
Anyone enrolled in any class or program at Wake Forest University, including study-abroad programs who wishes to park a vehicle in a university parking lot at any time of day or night, including after 4:00 p.m. weekdays, on weekends, and during academic breaks, must register that vehicle with WFU Transportation and Parking Services.
 The online registration process requires the vehicle license plate number and state, make, model, color, year, and fuel type of the vehicle. If your vehicle has a temporary license plate number, please use that to register the vehicle. Parking permits are not transferable from vehicle to vehicle or person to person. A vehicle is not considered registered until permits have been ordered, picked up, and placed on the vehicle as instructed on the permits. Graduate, undergraduate, and transfer students may request parking permits.  Eligibility will be based on student classification and resident or commuter status.
First Year (FR)/Second Year (SO)Permits
Students with off-campus permit prefixes of FR & SO may bring their vehicles on campus after 4:00 p.m. and all day on weekends and park in General, Faculty/Staff or Visitor lots that are not designated "24-Hour Reserved". Lots C and D are unauthorized 24/7.
Vehicles with an off-campus permit cannot park on campus between the hours of 8:00am and 4:00pm, Monday-Friday. Parking in a time-limited space is allowed between 8:00 a.m. –4:00 p.m. weekdays. Parking for longer than the allotted time for that space can result in being cited.
First Year/Resident
Fee: $330
Parking Location & Map: First Assembly Christian School (3730 University Parkway) located on the North side of the church.
Second Year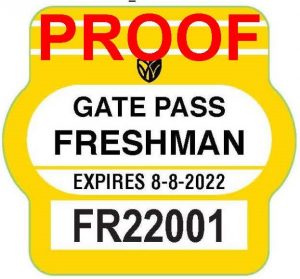 First Year Permit Example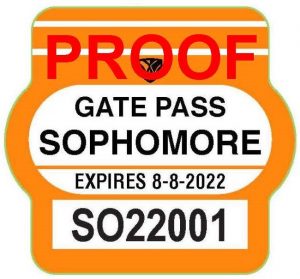 Second Year Permit Example
Resident (RS)/Commuter (CS) Permits
In addition to General lots, vehicles with a permit prefix of RS and CS may park in Faculty/Staff and Visitor lots between 4:00 pm -8:00 am that are not designated "24-Hour Reserved." Lots C and D are designated "24-Hour Reserved." Resident (RS) permits are not authorized to park in Lot W1 between 8:00 a.m. –4:00 p.m. weekdays.
Resident & On-Campus Commuter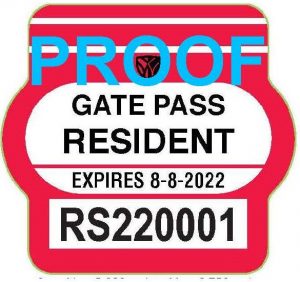 Resident Permit Example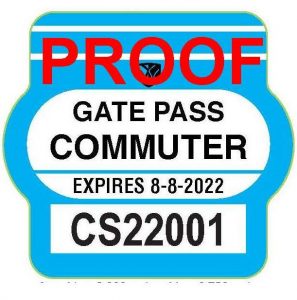 Commuter Permit Example
Graduate Student Parking
All first year graduate students only have the option for off-campus permits.  Students employed by the University as graduate teaching assistants or graduate hall directors (GHDs) are required to purchase a student permit and do not qualify for the faculty/staff parking fee structure.
Off-Campus (OC)//Commuter (CS) Permits
Students with off-campus permit prefixes OC & EV may bring their vehicles on campus and park in general lots after 4pm. In addition to General lots, vehicles with a permit prefix of CS, OC, EV may park in Faculty/Staff and Visitor lots between 4:00 pm -8:00 am that are not designated "24-Hour Reserved." Lots C and D are designated "24-Hour Reserved."
On-Campus Commuter
Commuter Student Off-Campus Permits 
Fee: $330
Location:

First Assembly of God Church parking lots (Z3 and Z4) and designated area of  Reynolda Village
Evening Permit to park on campus after 4pm weekdays
Fee: $79
Location: park on campus after 4 pm weekdays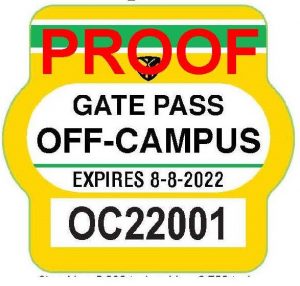 Off-Campus Permit Example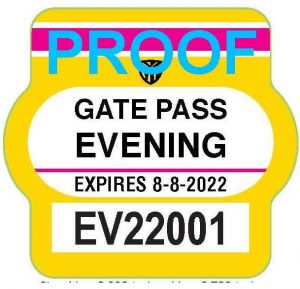 Evening Permit Example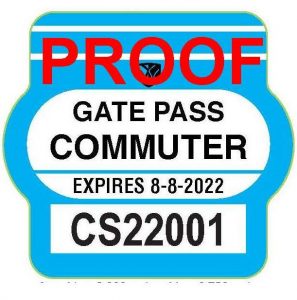 Commuter Permit Example