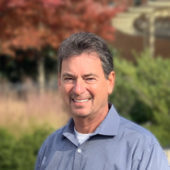 Alex Crist
Director of Auxiliary Services – Internal Operations
336.758.2558
cristaj@nullwfu.edu
Alex joined Wake Forest University in 2010, and is the Director of Transportation and Parking Services, overseeing Mail Services. He holds a B.S. degree in Organizational Leadership and is an Indiana Law Enforcement Academy graduate. Prior to joining Wake Forest, Alex held positions at T2 Systems as a Project Manager and Parking Access Revenue Control Specialist and at the Indianapolis International Airport as a police officer and the Director of Parking and Ground Transportation. Alex enjoys RV camping, boating, cooking, and performing magic in his spare time.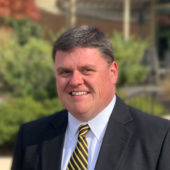 Jason Campbell
Assistant Director, Transportation & Parking Services
336.758.5344
campbej@nullwfu.edu
Originally from Knoxville, TN Jason Campbell brings over 15 years of transportation experience to Wake Forest University. His position as the Assistant Director of Transportation and Parking Services allows him to interact with students, faculty and staff on a daily basis. He has previously worked for Brevard College and East Tennessee State University. Jason holds a Bachelor's Degree in Business Administration from Appalachian State University.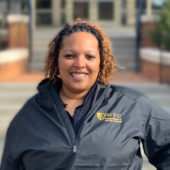 Ulylisa Frazelle
Manager, Parking Services
336.758.6129
frazelud@nullwfu.edu
Ulylisa was born in Winston- Salem but raised in Greensboro, North Carolina. She graduated from North Carolina A&T State University in 2012 with a degree in Biology. Throughout her professional career, she's worked in jobs ranging from phlebotomy in a hospital's emergency department to specimen processing at a laboratory. All these experiences lead her to her favorite location thus far, higher education. Ulylisa's venture into the Parking and Transportation industry started in October of 2015. She is excited to continue this journey here at Wake Forest University.
---
Contact Us
Transportation and Parking Services
Alumni Hall, Building 26, Room 138
336-758-7275 (PARK)
parking@nullwfu.edu
Mailing Address:
P.O. Box 7244
Winston-Salem, NC 27109
---
Transportation and Parking Services Lobby Hours
M-Th, 8:30 a.m.–4:30 p.m.
F, 8:30 a.m.–3 p.m.
---
Shuttle Schedules
---
University Police Escort
336.758.5591
---
Parking/Citation Inquiries
M-F, 8:30 a.m.– 4:30 p.m.
336-758-7275 (PARK)
---
Booted, Towed, or Malfunctioning Vehicles
M-F, 8:30 a.m.– 5 p.m.
336-758-7275 (PARK)