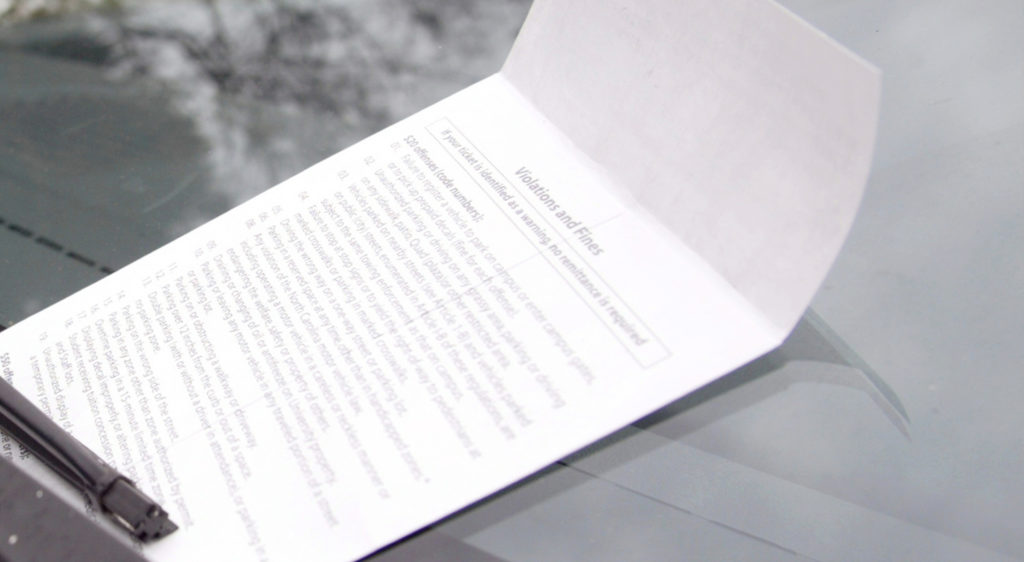 Transportation and Parking Services enforce parking rules and regulations by issuing citations to vehicles found in violation of those policies.
Pay Citation
Student citation fines are automatically charged to their student account.
Faculty, Staff, Concessionaires, Vendors, Visitors, and Contractors have two payment options:

Check or Money Order at the Transportation and Parking Services Office Room 138 in Alumni Hall.
By credit card on the Parking and Transportation website or you can come into our office.
Appeal Citation
Appeals must be completed within 14-days from the date which appears on the citation or the appeal will not be accepted.
A person must have the citation number and vehicle plate number readily available before an online appeal can be filed.
Individual appeals must be filed for each citation being appealed.
An explanation is required for each citation appealed.
If the first appeal is denied, second-level appeals may be submitted in writing within 7-days of the first-level appeal decision.
A second-level appeal can be filed the same way as a first-level appeal.